No.1 Company Registration Portal in India
---
Register a Company, Trademark, GST & Tax Filings
Launch your company in just 5 days. Registration of a company in India is an easy and simple process with BIZINDIGO
Our Featured Services: Private Limited Company, Trademark, GST Registration, LLP
Online Company Registration in India
---
Welcome to BIZINDIGO, India's one of the fastest-growing startups for legal services. We are also one of the largest Online company registration portals in India. Offering a wide range of startup-friendly legal services such as Company Registration, GST Registration, Trademark Registration, FSSAI (Food license), Income Tax Filings,  Accounting, and many more services.
We are a Startup recognized by the DIPP, Govt. of India, under the Startup India Programs. Trusted by more than 2000+ happy customers across India.
We Support (Govt. of India Initiatives)
Business Incorporation
We specialize in all types of Company incorporation such as Private Limited Company, Nidhi Company, One Person Company, LLP, Proprietorship, Partnership & Section 8 Company.
Tax Filing

We offer a wide range of tax filing services like Income Tax Return (ITR), TDS Return, TCS Return, Tax Refund Claim, Tax Planning etc.  
Company Registration Package
Types of Company
One Person Company
Rs. 8999
/-
Suitable for Sole Founder
1 Digital Signature
1 Director Identification Number
MOA and AOA
Company PAN Card
Company TAN Number
Private Limited Company
Rs.9999
/-
Suitable for Start-ups
2 DSC/Digital Signature
2 Director Identification Number
MOA and AOA
Company PAN Card
Company TAN Number
Post Incorporation Support
Limited Liability Partnership
Rs. 7999
/-
For Traditional Businesses
2 Digital Signature
2 Partner Identification Number
LLP Agreement
Company PAN Card
Company TAN Number
Questions? Call or WhatsApp 88512 22731
GST Registration in India
Online GST Registration in India. Get your GSTIN Number or GST Registration starting from Rs.1999.
Trademark Registration Services
Register Your Trademark | Free Trademark Search | Trademark Renewal
Trademark Registration
Rs. 1999
/Plus Govt. Fees
Protect your Business Brand, logo
Free Advice on Class
Free Trademark Search
Authorization Letter
TM Application Filings
Regular Status updates
Copyright Registration
Rs.3999
/Onwards
Protect literature/music/artistic work
Free Advice/Consulting
Application Preparation
Application Filing
Diary Number
Govt. Fees
Tax Registration & License
GST | MSME | IEC Code | ISO | PF, ESI | FSSAI |
Goods & Service Tax Registration
Rs. 1999
/
GST | GSTIN Allotment
Free Advice on GST
Documentation
GST Application Filings
GST Certificate
Free HSN Code List
Free Tax Invoice Template
IEC Code Registration
Rs. 2499
/
Import Export Code
Free Advice on IEC
Documentation
IEC Application Filings
IEC Certificate
MSME Registration
Rs. 1999
/
Udhyog Aadhaar | SSI Registration
Free Advice on MSME
Documentation
Application Filing
MSME Certificate
Regular Status updates
ISO Registration
Rs.3999
/Onwards
ISO 9001 | ISO 14001 | OHSAS
Free Consulting on QMS
Application Preparation
Application Filing
ISO Certification
ISO Certificates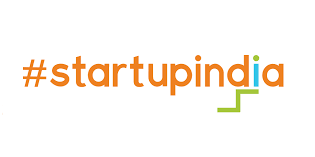 Payment Gateway Partner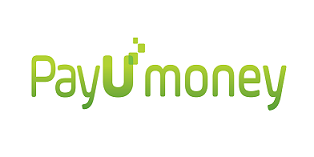 WHAT OUR CLIENT SAYS
BIZINDIGO team guided and help me to register my company, Trademark & GST. Support team always available on call  and  WhatsApp 24X7  for client assistance. Best legal services provide in India. Thanks.
Harilal Prajapati
Director, AIT Detergent Pvt Ltd
Very professional Team. BIZINDIGO help us in setting up our company, Trademark & GST Registration. 24/7 unbeatable post incorporation support. Best online platform providing legal services in India.
Jeyakumar Sundarrajan
Director, JKSD Trading Pvt Ltd
Quick and reliable professional services under one roof. 24/7 unbeatable post incorporation support from BIZINDIGO team. Best online platform providing CA's, CS services in India.
Dr. Shahin Prawaz
CEO, Prawaz Speciality Hospital
Great service from BIZINDIGO Team. They incorporated and launched my startup within the committed deadlines. Professional team, affordable, professional fees and one stop solution for all business & legal services. Thanks a lot.
Manoj Sah
Founder, CENTRIC24
Thanks for your speedy and hassle-free services. Professional team, great business etiquettes. They incorporated my NGO/ section 8 company faster & at a reasonable professional fee.
Dhanraj Bairwa
MD, NIED Foundation
Legal Guide
Hi guys, in this post we are going to discuss all about MSME Udyam Registration, its process, fees, documents, benefits of taking Udyam registration certificate, criteria for the classification of Micro, Small, and Medium enterprises. Udyam Registration formally known as […]
Main Object Clause of Media Company MOA of Media Company – Print and Electronic Media If you are looking for the main objects of the media company, then you are at the right place. Here, you will find the MOA of […]
Main Objects of the Nidhi Company Limited Hi, Are you Planning to register a Company – Nidhi Company or Nidhi Mutual Benefit Company? Team BIZINDIGO will help you in getting your Nidhi Company Registered in India. Looking for main objects or activities […]
See all our news
Looking to start a company?

Need Help? Call / WhatsApp:at +91 88512 22731 or Just submit your request here to get the details.